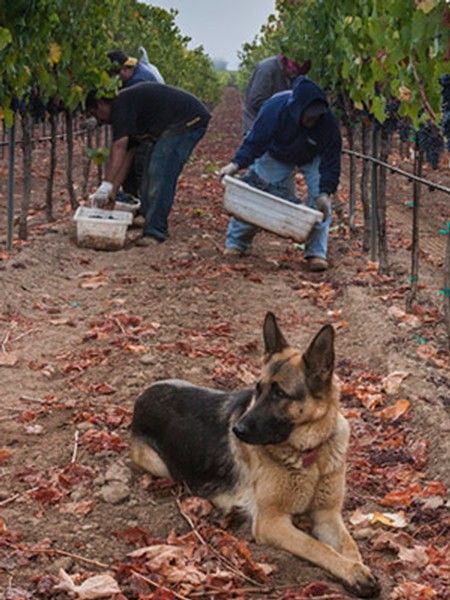 The Garcia Family
Kenefick Ranch is really the story of two families. Working right beside the Keneficks are the Garcias, who have been tied to this land for nearly three decades. The patriarch, Augustine "Gus" Garcia, began working for Kenefick Ranch in 1985 and moved to the farm with his family in 1996. Today, four brothers and their six sons work for Kenefick Ranch, and a majority of them live on the property. In addition to the heart and soul they put into the work on the vineyard, their family celebrations and contributions to our harvest parties infuse the spirit of this place.
If Gus, the foreman, is "El Jefe," his son Leon is the jack-of-all-trades who keeps the machinery operating and the property maintained. Together, these men are the backbone of the Kenefick enterprise, overseeing a fulltime vineyard crew of 11, who hand-pick up to 500 tons of grapes each harvest.
"By working in the field – seeing changes in the vineyards, developing new farming practices – I've learned more about the industry than by going to school," Gus says. "This property is my home – the beautiful mountains and the wonderful views."
Like that of the Kenefick family, the Garcias' history and future commitment to this land is multi-generational. They are, quite literally, our boots on the ground.