Welcome! Thank you for visiting the Trade section of our website. The following information has been assembled to assist you in presenting Kenefick Ranch wines and helping us growing our business. If you find you need additional information that is not listed here, please contact us at info@kenefickranch.com.
For Media Inquiries: Please contact Hemsworth Communications - kenefickranch@hemsworthcommunications.com
Tasting Notes
Shelf Talkers
Wine Reviews
Logo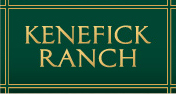 Photos
Photogallery rendered here.
Bottle Shots
Press Kit
Dr. Kenefick The History The Land
The Vineyard Our Wines Winemaker
Distributors
California
Rising Star
office@risingstarwine.com
831-382-7984
Czech Republic
Californian Wines a.s.
Rybna 24, 110 00 Praha 1
Czech Republic
Tel: 420-774-747-774
Georgia
Hemispheres Global Wines
1165 Allgood Road, Suite 18
Marietta, GA 30062
Hong Kong
Ponti Wine Cellar
Hong Kong
Tel: 852-2739-7678
Idaho
J.W. Thornton Wine Imports
PO Box 2289
Ketchum, ID 83340
Illinois
Heritage Wine Cellars LTD
6600 W. Howard Street
Niles, IL 60714
Japan
Agri Corp
6-86-1, Onoe-cho, Naka-ku, Yokohama
231-0015 Japan
Tel: 81-0-45-212-5588
Massachusetts
Horizon Beverage Group
45 Commerce Way
Norton, MA 02766
Kentucky
Main Street Spirits LLC
311 West Maple Street
Nicholasville, KY 40356
Minnesota
Breakthru Beverage
489 N Prior Avenue
St. Paul, MN 55104
Tel: 651-646-7821
Montana
Cardinal Distributing
269 Jackrabbit Lane
Bozeman, MT 59718
Summit Beverage
3305 Great Northern Way
Missoula, MT 59808
Nebraska
Quil Distributing
10425 J Street, Suite A
Omaha, NE 68127
Ohio
Vintage Wine Distributor
6555 Davis Industrial Parkway
Solon, OH 44139
Tel: 440-248-1750
Texas
United Wine and Spirits, LLC
3480 W. 12th Street
Houston, TX 77008
Vermont
Calmont Beverage Co
308 Industial Ln
Barre, VT 05641
Wyoming
Wyoming Liquor Division
6601 Campstool Road
Cheyenne, WY 82002-0110