July 28, 2021 | Kristina King
Congratulations, Chris!
Chris Kenefick Named CEO & Second-Generation Proprietor of Kenefick Ranch
Son of the Late Founder Dr. Tom Kenefick to Oversee All Vineyard Operations and Brand Development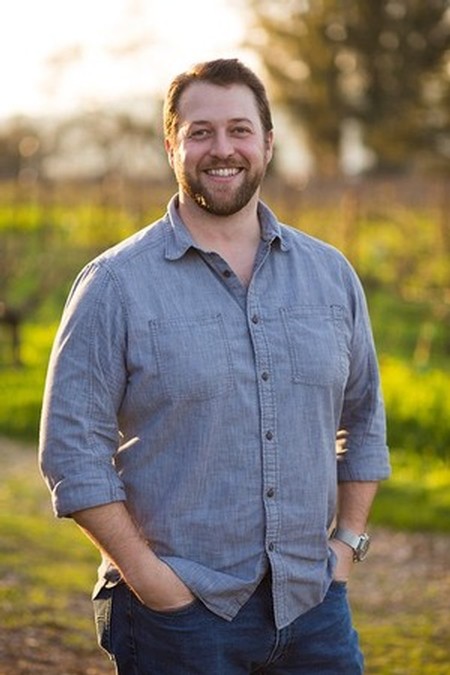 Napa Valley, CA – (July 2021) – Kenefick Ranch Vineyard & Winery, a family-owned and operated winery in Calistoga, today announced the appointment of Chris Kenefick, son of the late founder Dr. Tom Kenefick, as CEO & Second-Generation Proprietor. Chris, along with his sister Caitlin, grew up visiting and working on the ranch, and watched their father build the award-winning vineyard and winery from the ground up.
"Caitlin and I are very committed to the property, the brand, and the continued success of what our dad started," said Chris. "I'm looking forward to continuing to build off what our dad accomplished and take the vineyard and brand to the next level."
Established in 1978, the 250-acre ranch is located in the region's northern most American Viticultural Area (AVA). In its beginnings, the vineyard primarily sold grapes to multiple prestigious labels, including Caymus, Joseph Phelps, Shafer and Pride Mountain. In 2002, Kenefick Ranch began producing and selling its own portfolio of award-winning wines. Chris and Caitlin have witnessed the property's evolution over the years and helped move the brand forward while holding family values close.
Previously Vice President of Sales for Kenefick Ranch, Chris joined the winery full-time in 2016 after working in hotel management in San Francisco where he gained invaluable experience in hospitality and food and beverage. Over the past five years, Chris has been extremely involved in the day-to-day operations, from the winemaking process, working meticulously to oversee production, to distribution and marketing.
"I'm honored to take on this new role and look forward to continuing my dad's legacy of dedication and love for winemaking," said Chris. "As we look to advance the brand, I'm pleased to share several exciting developments in the works including new vintage releases in the coming months and the construction of our tasting room set to open in the near future."